Subscribe
Don't miss out on important emails and information by removing yourself from our email list. We send out a Race Newsletter every two weeks beginning in February. Each newsletter contains important details about our event. Please do not remove yourself from our email list as we will not respond to emails that ask questions we have already answered in our Race Newsletters.
If you accidentally unsubscribed from the list, please use this link to:
We cannot resubscribe you to the list once you have removed yourself. This is a safety measure built into Constant Contact to protect you from unwanted spam.
5K REGISTRATION IS CLOSED
100 entries for the half marathon are open until April 10 or sell out, whichever comes first. More info here.
Live results on your smartphone!
Download the Queen City Timing Results app to your Android or iPhone and get live results on race day.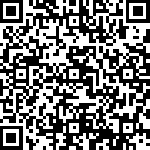 A Scenic Course

Run through Allentown's outstanding park system. Enjoy more than a dozen live bands along the way.
Learn More ...
Watch Our Videos

Check out videos from race-day, view runners' personal stories and watch Chef Jamie prepare delicious and healthy treats. View Now