St. Luke's Running Stars
With the cooperation of our title sponsor, St. Luke's University Health Network, we began recognizing "St. Luke's Running Stars" in 2011 to honor and recognize everyday people who have used running to overcome adversity, benefit others or celebrate life. Many of the most inspiring people never find their way to the winner's platform. And most never care to. But they're among the biggest winners in our race every year.
Tab 1
Rob Moyer, Orefield, PA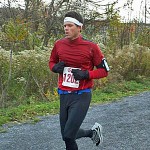 I hated running throughout my whole life. I dreaded "superlaps" in gym class, as well as "gassers" in football practice, but I struggled through it in high school, and sucked it up. Running was punishment. It couldn't be over soon enough I felt this way for 35 years.
December 23, 2011, was an absolutely beautiful day, unseasonably warm and inviting. My wife and I went to a local park because she wanted to go for a jog. She had been jogging off and on and was pleased with the results. I decided to tag along. I experienced a wake-up call. I was so out of shape, pushing an unhealthy 275 pounds and a size 44" waist, my ass couldn't run a quarter mile without feeling like I was going to die, literally. READ MORE
Robert Cays, Reeders, PA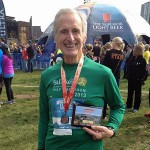 Before 2008 I never gave much thought to being fit. Sure, I was concerned about my weight and made some half hearted effort to keeping it down and maybe I was somewhat successful. I felt pretty good and was satisfied with my situation.
Everything changed that May. I visited my family doctor and he informed me that my prostate gland was abnormally large but smooth. He didn't think there was a problem but he suggested I have a blood test to check my PSA. I didn't think a simple blood test was a big deal so I did it. I learned I had a PSA of 7.5 so my family doctor recommended I see a urologist. I agreed but still wasn't taking any of this seriously. READ MORE
Nicole Gallagher, Danville, PA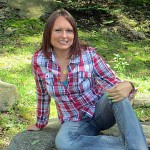 Hi my name is Nicole Gallagher, I'm from Danville Pa. Running is one of the best ways I have found to cope with a bad situation. Hopefully by sharing my experience I can help someone else who might be going through what I went through.
I have been doing some kind of running since high school. It wasn't until about 5 years ago when I was going through my divorce that I really got into it. It helped me cope with the situation. I used all the bad to push me. That year I lost 25 lbs really fast and also ran my first half and full marathon. I have been addicted ever since. Throughout the years running has helped me deal with everything. When I lost my grandparents running helped me cope with the sadness. I have also used running to deal with the heartaches of breaking up with boyfriends. I honestly feel like I can take on the world and that is all due to running. READ MORE
Eugene Birmingham, Phillipsburg, NJ
Submitted by son, Gerard.
On May 10, 2013, our father was out on his early morning bike ride. At the age of 71, he wasn't your run of the mill retiree. Logging 100+ mile weeks all over the back roads of Bucks County, PA was how he relaxed. His energy seemed limitless. However all of this almost came to an end when he literally and figuratively hit a bump in the road while on a solo bike ride. He suffered a traumatic brain injury as a result of the fall and was airlifted to St. Luke's Hospital in Bethlehem, Pa. READ MORE
Tab 2
Amy Bennett, Brodheadsville, Pa.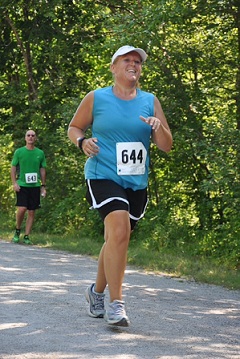 My name is Amy Bennett. Exactly 2 years ago I was 266 pounds. I thought I was overweight but healthy. We all know healthy people get out of breath walking up stairs, right? But I was happy, or perhaps content. The next 2 years took me on a life changing journey that is still continuing today.
March 21st, 2011, is the very trite "Day that my life was changed" not "The day that changed that my life" because that DAY did not change my life. I did. I joined First Strides, a local beginner walker/runner program geared towards women of all ages and paces. I thought it would be nice to walk a bit and socialize with women in my community.
The first week was eye opening. Walking for 30 minutes was difficult. During this first night, I saw other women attempting to run for one minute at a time. I thought "I can do that" during the week that followed
So I joined the "runner" section of the group. On the first 1 minute interval of jogging I thought I would die. I could not breathe. Read more…

Nicole Dolack, Allentown, PA
Following My Dad's Footsteps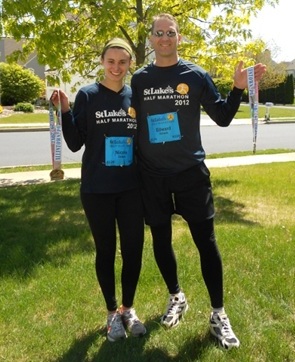 The firing gun ignites. A biological explosion follows. The piercing cry rushes to the ears, then to the brain, and signals a drop of adrenaline much like gasoline in a car. The rusty, weathered levers and pulleys within my legs, each coiled in an infinite chain from toe to hip, begin to churn. Joints grind and limp muscles constrict. One leg pulls forward; the next follows. My foot leaves the starting line as the other is already a step ahead. The dormant machine is awake.
A roar of excitement booms with the start of the race. Voices yell. Cowbells rattle. I am surrounded by the swelling wave of spandex and sneakers. I look to my left to see the same spandex legs, just a little longer, the matching T-shirt worn by broader shoulders, and the same brown eyes behind a layer of wrinkles. My dad smiles back. I have been running as a part of the track team since my freshman year of high school, and I have been running with my dad for just as long. Read more…
Aaron Word,  Allentown, PA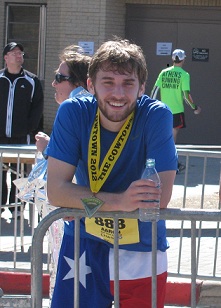 "Why I Run."
In complete honesty, I've never really thought about why I run. It's hard. It hurts. It takes up a large part of my schedule. Plus, it has made me sick and tired of all the music on my iPod.
My entire life, I hated to run long distances. I was a baseball player back in school, and to this day I still joke that I only played it because 90 feet was the farthest that you ever had to run (unless I hit a double, in which case 180 feet was do-able).
However, that was years ago. I've changed a bit since then. I have a running addiction. I started two years ago. I have run 4 marathons and am currently training for a 5th.
I'm not particularly fast, or slow. I'm not fat, I'm not short. I don't have any disability, any sickness, or any special cause that makes my running story fascinating. I am, for all  Read more…
Joy Drager, Coatesville, PA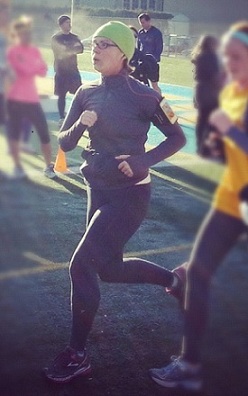 Hi, my name is Joy Drager and I'm a 32 year old mom of three daughters, ages 2, 4, and 6. Nineteen months ago, I was in a wheelchair, and this year, I'll be running in the St. Luke's Half Marathon. It will be my first half marathon.
In my life, I was never athletic. In high school gym class when we had to run the mile, I could not even run one quarter mile lap around the track.
Due to a severely herniated disc in my lower back, I sustained a spinal cord injury in June 2011, age 30, at 270 lbs. After emergency spinal surgery in Philadelphia, I was temporarily paralyzed from the waist down. I spent a month living at Bryn Mawr Rehab Hospital learning how to walk again, as I regained sensation and mobility. I was discharged home with a walker. After hours and hours of intense therapy and hard work, I graduated to a cane.
At my discharge appointment two months later, the neurosurgeon told me  Read more…
Tab 3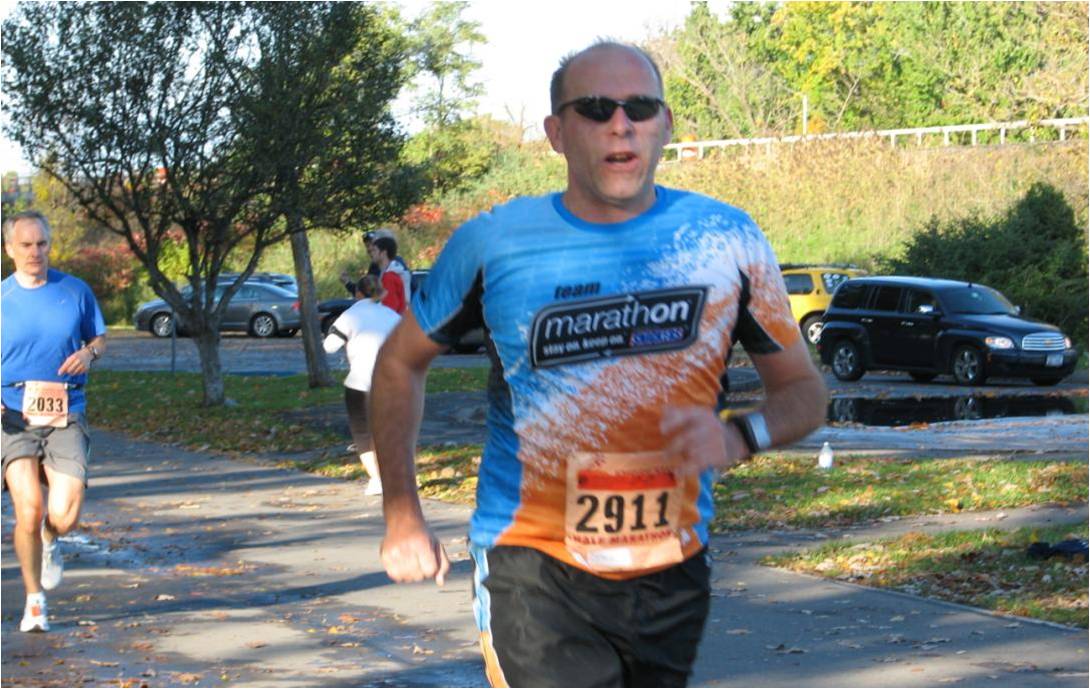 Gayle Ross, Allentown, Pa.
My name is Gayle Ross. I am 46 and a single father of 3. I have been running since 2008. I had been a heavy smoker and had a herniated disc for years. In 2006 I had surgery on my back at St. Luke's and was able to quit smoking. I was pretty heavy at the time and really wanted to lose the weight I had put on. In 2009 I went through some personal issues and the break up of my marriage. I used running to stay positive and focused.  Read more…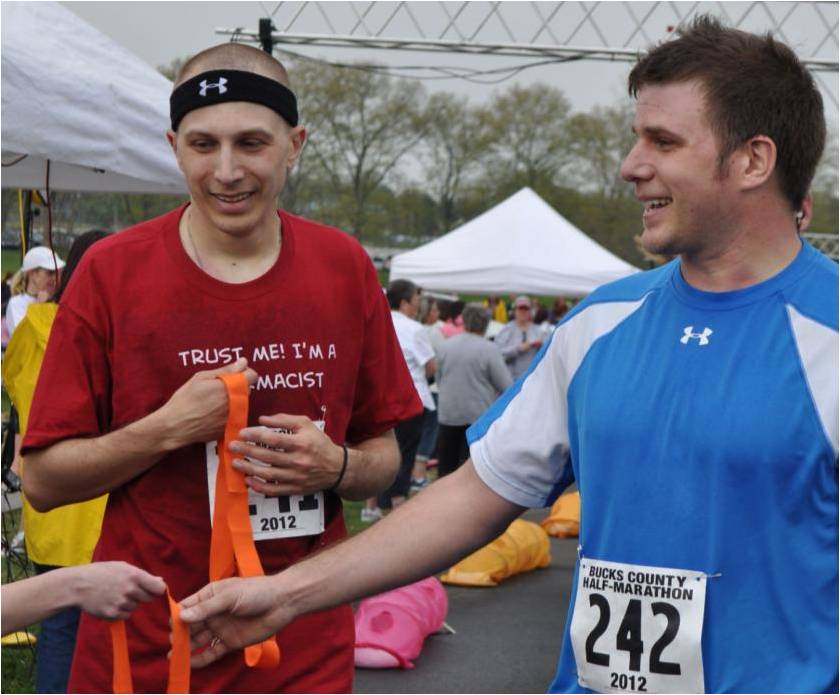 Jeff & Michael Faneck, Philadelphia & Macungie, Pa.
My name is Jeff Faneck, and I am a 32-year-old living with type 1 diabetes.  I work as a pharmacist and enjoy running on the side.  Last year I registered for a half marathon as a way to help control my condition as well as staying fit.  Little did I know how addictive running could become.
I completed a total of five half marathons last year, each time learning an extra tidbit or two to balance the desire for an improved time with a focus on maintaining my blood sugar within a safe range.
Read more…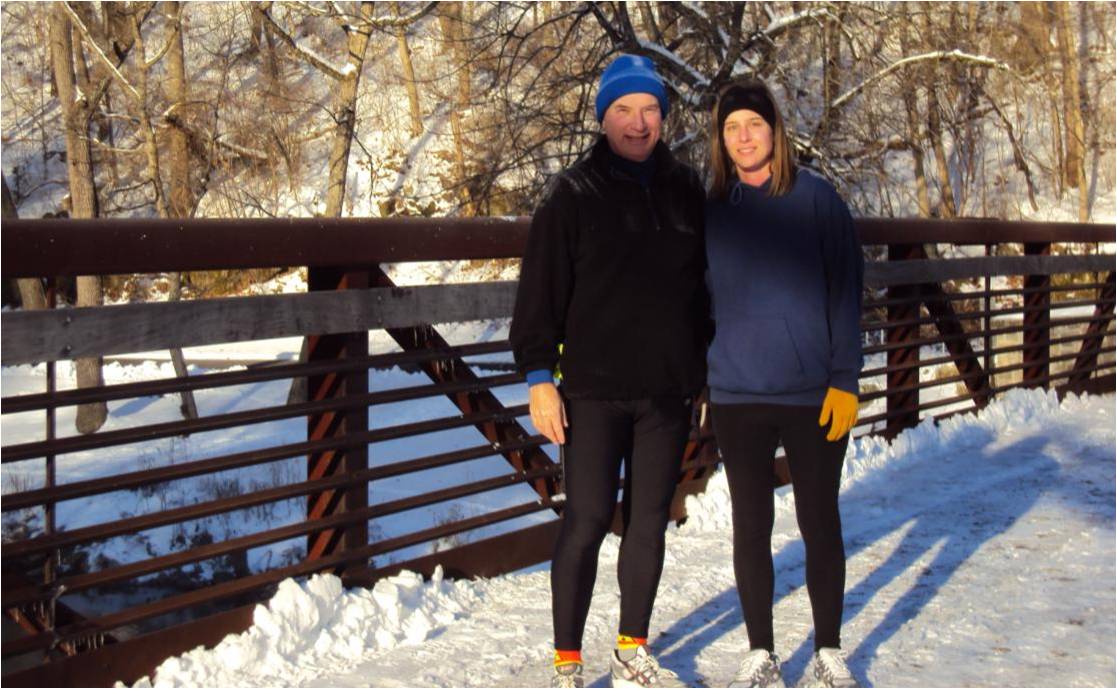 Joe Zairo III, Allentown, Pa. 
Why I am running the St. Luke's Half Marathon?
First, for my health. This summer I will turn 59 years old. I started running when I was 12 years old because I saw at a young age how important good health is.  My father was diagnosed with atherosclerosis at the age of 39. Smoking, a rich diet and lack of exercise had begun to destroy his arteries.  For the next 15 years my father's health declined. Eventually our kitchen looked like a pharmacy as doctors…  Read more…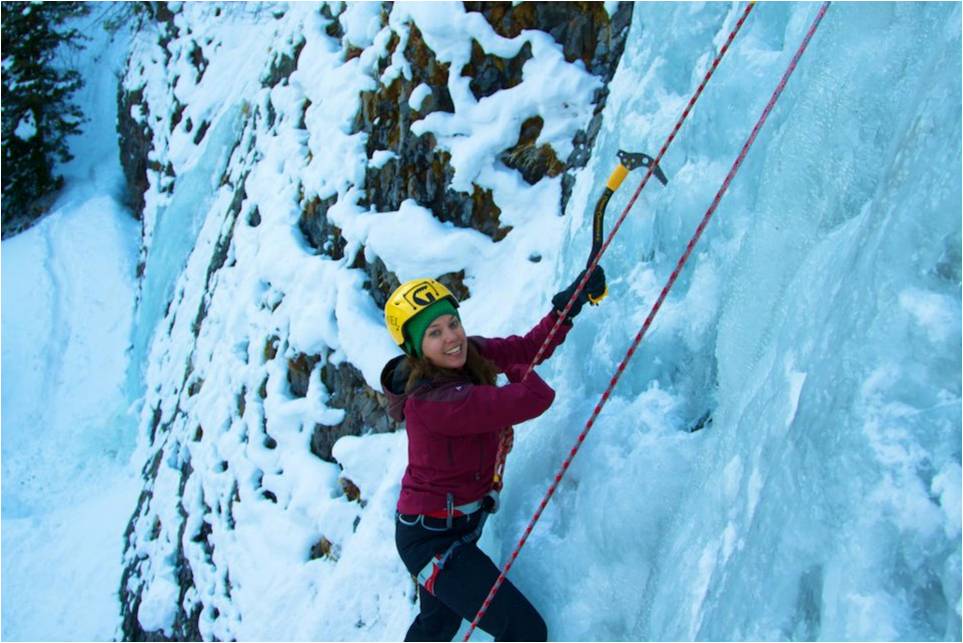 Jacqui Jarrett, Orefield, Pa.
I began running in 1987. I was in college and ran to control my weight.  I had never been much of an athlete in high school.  I grew to love feeling fit and strong as my miles increased.  In 1998, I became inspired by my cousin Cindy, to finish the New York City Marathon in 4 hours and 11 minutes.  I was 29 years old. Unfortunately, Cindy died in a tragic road bike accident a few years later. But over the next seven years, I continued to run for fitness, fun and stress relief.  Read more…
Tab 4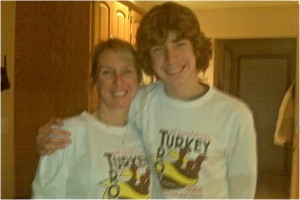 Nancy Johnson, Athens, Pa.
This is my first St. Luke's Half Marathon and my third half marathon. I started running to become more fit about ten years ago. My children at the time were four and six years of age.
I would often put the kids' bikes in the back of my car and come into town where they could ride their bikes on the sidewalks and I would run along side them. Read more…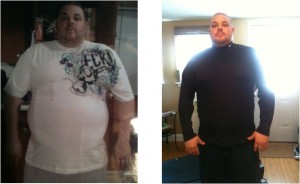 Dennis Shenk, Lebanon, Pa.
As a younger child I was active and healthy and throughout school. For some reason once out of school is when things unknowingly got out of control. Around the age of 18 I thought I could take on the world and thought I knew it all. I lived in a single-room housing situation. My work ethic was weak, which led to standing in lines for a few bags of groceries at churches or eating a meal at a shelter. Read more…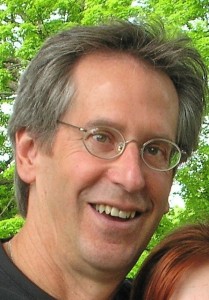 Bob Robertson, Orefield, Pa. 
Why does anyone do anything? Yeah, we all have our stories, our tales of personal challenges, losses and inspiration. I am always inspired by the way so many people overcome anything to do anything. As someone who grew up with poor vision, I always liked the perspective of Jose Feliciano, the blind guitarist and singer, who said his blindness was an "inconvenience".
Similarly, our challenges are our inconveniences. You just deal with it. In 2000 I had a stroke at age 50 which really stopped me from running for 9 months. It turns out it was a PFO I had from birth that never sealed. That made running the Half Read more…