St. Luke's Running Stars
With the cooperation of our title sponsor, St. Luke's University Health Network, we began recognizing "St. Luke's Running Stars" in 2011 to honor and recognize everyday people who have used running to overcome adversity, benefit others or celebrate life. Many of the most inspiring people never find their way to the winner's platform. And most never care to. But they're among the biggest winners in our race every year.
2017
2016
2015
2014
2013
2012
2011
2017
2016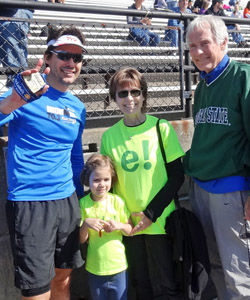 My name is Ethan David Kent (pictured on left)and I want to share why I run. Four years ago this month my wife and my 2 year old daughter flew from NYC to MI to visit my mom and dad. Their birthdays are four days apart and the perfect gift was a visit from us so they could introduce their granddaughter to their home, their friends and their neighborhood for the very first time. What we anticipated was going to be an exciting weekend of fun family events was immediately cut short. Instead of heading "home" from the airport we headed to the emergency room. Something about my dad just wasn't right, and that the something was brain cancer.
That weekend became unforgettable for all the wrong reasons.
On the fourth anniversary of that fateful day, I'll be in Allentown running the St. Luke's Half Marathon. My wife, my daughter, my mom, and my dad will be all be there watching. From 2012 to 2015 my dad's doctors at U of M did a brilliant job of treatment. They couldn't cure him, but they improved his condition dramatically and then succeeded at keeping him stable, stable enough so that he and my mom could move their life out of the only state they ever lived in so that they could be closer to us. Last year, they chose a new address in Bethlehem, PA based on a number of appealing factors—#1 was the recommendation to St. Luke's Hospital.
Ever since my mom and dad arrived last October, St. Luke's has been amazing at continuing the legacy of care they've needed to keep going. They've made the transition seamless and everyone he's been in contact with has been welcoming and accommodating. I can't say honestly that every day is a gift because there have been setbacks and some really crappy things that have happened, but my dad has a beautiful relationship with his now five year old granddaughter, he can see us as often as he likes, and he has confidence that everything he's gone through to date has been worth it to get this far.
Shortly after my dad was diagnosed I took up a parallel initiative to begin competing in endurance athletics with the goal of becoming an Ironman. I wanted to fight for something I wasn't sure I could achieve. I wanted to experience the pain that it would take to get through some days. I wanted to turn my life upside down and make a daily commitment to crossing a finish line that can only be reached if you don't quit. By doing what I do I want my dad to know that I'm running with him, and that I won't stop. By doing what we do together I want to show others what can be done.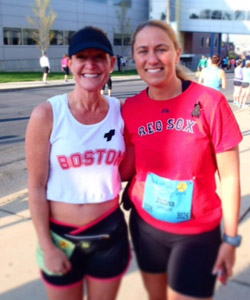 What is this supposed to be about? My name is Dianne R. Andresen (pictured on left) and well, I really don't love running, but I love the triathlon.
I'm not sure what it is. The thing about running is it's actually very challenging to me because I hate it so much. To me, it's like trying to win someone who despises you. When I first moved here to the Lehigh Valley, I ran on the treadmill, I lifted, did the stair climber thingy and various other gym machines. I did not run outside.
Here is how my running career started. Through various events, I had met three very accomplished women in the Lehigh Valley running community. They finally talked me into running outside. I think my first run was in 90 degree heat around the Lehigh Parkway. It was 6 miles. It was hard. There was   something tortuous about it, but when I was done I felt extremely accomplished. By the way, these women had me signing myself up for my first half marathon after my first 6 mile run. They were relentless in their torture. They encouraged me to run my first full marathon a year later.
And then, a friend of mine with the initials SR encouraged me to do a sprint triathlon and I absolutely fell in love with it. If you are not familiar with triathlon, running is a pretty integral part of this type of race. So next year in 2017 I'll be attempting an Ironman.
Back to the inspirational women in my life…I love them because they never say I'm crazy. They encourage me every step of the way. The thing about signing up for these races and completing them is that there is a discipline that you have to train. You have to stick to it and you have to cross the finish line and isn't that how life is? I've accomplished so much in the last four years of my running career. But, this is really not about me it's about the women who inspired me to run. If they read this they know who they are. There are hundreds of them and I love them all.
There are three ladies in particular that I would love to thank with all of my heart: Jenna Jebitsch, Leslie Billowitch and Nadine Hamilton. I can never thank them enough because without them I wouldn't be running my fourth marathon. I would have never attempted two half Ironmans and a future commitment to Ironman Lake Placid in 2017. I probably wouldn't be teaching spin classes or running obstacle course races.
It's not really about the physical act of running that I love but the comradery and support from my running peers. It's about being around others who encourage and help you burst out of your bubble whether it be a career move, a relationship or an extremely challenging race.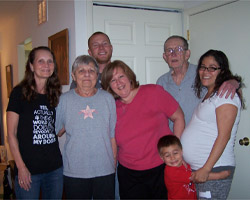 My name is Janet Snyder (pictured on left) and my very 1st answer to, "Why you are running" would be Because I Can! I'm blessed with my health and the ability to run, when so many who would give anything to run even a few steps but they can't. I feel so deeply if I'm blessed to run a race in my hometown, then I'm going to do it, and also be thankful because no one but the Lord God knows if I'll be able to do it again next year or even tomorrow.
I first started running one day while I sat at the Rose Garden at Cedar Beach Park. I sat on my blanket and just thought I need to get in shape. I was 18 and now I'm 55. I just got up off my blanket and ran around the Rose Garden. What was just a football field to start, turned into one mile at time. I was so sore and could hardly walk for about a week. One mile turned into twelve and it was all I wanted to do. I loved running through the Lehigh Valley Parkway and streets of Allentown.
I moved away in 1981 from Allentown, which is my home town, and moved to California for 20 years and I now reside in Shawnee, Kansas. I was born at Allentown Hospital. It is so ironic how I happen to register for this race. I read running magazines all the time and in 2015 I read about the St. Luke's Half Marathon. Knowing it was in April which I thought was a perfect time to come home and visit my mom and dad and also run on the streets I grew up on I just knew I had to sign up for it.
A lot has happened since I signed up for the St. Luke's Half Marathon. I run 10% for myself and the rest is for all those I love so very much. My mom was diagnosed with COPD and is now on oxygen. Ironically she was taken care of by St. Luke's Hospital and they really helped get her home from the hospital and help her on a way to a new life. My nephew's wife is having pregnancy complications and their unborn baby named Rosemary my not live once born.
I have been training every day and my running has many WHYs. I run for my mom, my nephew's unborn baby, Rosemary, and so many more I love. I can never run just for myself it is always for those I love.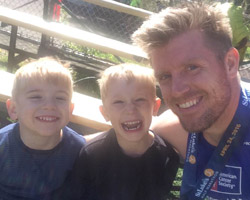 I am Albert Babb. I run to combat my problematic genetics. I run to provide me spiritual balance. I run in honor of those who cannot. I run to be an inspiration for my three sons.
Distance running has allowed me to combat high cholesterol/blood pressure and weight issues prevalent in my genetic make up. Annual blood tests identified steady increases in the early warning signs. This year my doctor said that all that has been erased. Thanks to running my blood pressure, cholesterol, and glucose levels are in check.
I've found a great group of individuals in the American Cancer Societies DetermiNATION. Together we create awareness and fight for "More Birthdays" and for those who can't. It's this push that allows us to break through any wall – in a race or in life. All it takes is a little DetermiNATION.
Running has shown my sons that a healthy lifestyle is important early on. It's led them to participating in kids' fun runs at ages 5 and 3.
Lastly, running has provided me with spiritual balance. Like most, I've faced adversity in life. While it could of been easy to go down the wrong path, which I started to, I luckily caught myself and bought a pair of running shoes. 2 miles turned to 6 miles which turned into a half marathon then finally training for and completing my first marathon miles last fall. Now I'm hooked with no plans of slowing down. Being able to channel the negative energy that finds you and feel it exit the body with each stride has transformed running from a hobby to a necessity.
Running has provided me with proper health, which allows me to be a role model, and running gives me a means to find spiritual peace and center. "I run this body".
Post Race: My quest for a Boston qualifying time moves forward as I received a new PR time with a 1:34 time at this year's Half Marathon!

My name is Kara Cenni and I always hated running. In 2012, a very dear friend and the caregiver of my children for 8 years was diagnosed with cancer. After a very brave fight, so many loving family members and friends lost Lee in the summer of 2013. It was during this time that I took to running; perhaps trying to find logic and sense at the end of each mile.
Shortly after Lee passed, my brother Keith was diagnosed with an aggressive form of brain cancer. At age 45 and in otherwise great health, the news completely devastated our family. After two brain surgeries and extensive treatment and rehabilitation, he lost his battle in May 2015.
Most recently, my mother-in-law, Linda, was diagnosed with pancreatic cancer in early 2015 and fought the awful disease for over a year before passing in January 2016.
In less than 3 years, as this awful disease pervaded our family, the running wasn't nearly enough. Even though I will never find any logic or sense behind the diagnoses of some of the most caring and gentle people I have known, I found a soft place to fall. I found the Cancer Support Community.
When I learned of the St. Luke's run through Strides of Hope, I realized this would be a great way to focus my running. I run for Lee. I run for Keith. I run for Linda. I am running the St. Luke's 5K for the Cancer Support Community. With donations I have raised, the Cancer Support Community is able to continue to provide programs to families in the area affected by cancer.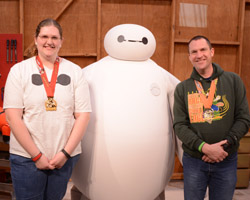 I am William Schoentube and I am running the St. Luke's Half Marathon in honor of my daughter who in 2007 was diagnosed within 24 hours by the very talented doctors at St. Luke's Fountain Hill facility that she had Gillian Beret syndrome. She was treated shortly thereafter. I truly believe the St. Luke's medical team is reason she is alive today and is able to walk and do all of her daily activities with no lasting effects. She will soon be a senior at Mansfield University!
(This photo was taken in January 2016. My daughter made a full recovery and has been able to participate in the Walt Disney World 10K two years in a row. My daughter, Miriah, volunteers for the Walt Disney World Marathon and cheers me on as I complete the Dopey challenge.)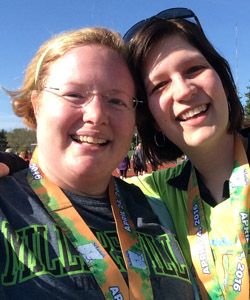 I am Jennifer Davis (pictured on left) and St. Luke's has helped both of my parents back on the road to health. In November 2013 my dad was hospitalized with heart failure and untreated diabetes at the Anderson Campus ICU. He met a great cardiologist whom he continues to partner with for his health. Just last month, my mom was at St. Luke's Main Campus for double knee replacement. She had both her surgery and her initial rehab there, and continues her outpatient physical therapy at the St. Luke's facility in Hellertown.
I am doing the 5K in honor of my parents — for my dad's heart and my mom's knees.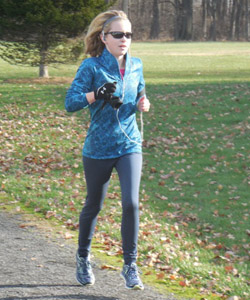 My name is Sierra Brooks and I have Crohn's Disease, Psoriasis and Psoriatic Arthritis, and I am a runner. I was first diagnosed with Crohn's Disease at 13 and even with medication I struggled to feel better. It was difficult to get off the couch. I was angry and frustrated that I had to suffer with a disease because I was only a teenager. My parents encouraged me to work out and I resisted. My physician supported the exercise regimen and still I wouldn't get active. I figured if the medication wasn't working then what could exercise do? My dad is a runner and finally he convinced me to go out with him. It was only a mile but it was the start of a change in my philosophy and an improvement in my outlook and my health. As the miles piled up I couldn't believe how good it made me feel. I had a new sense of accomplishment and freedom. I finally felt like I was in control.
I decided to run my first half marathon when I was a senior in high school. My friends thought I was crazy, but my parents were encouraging. I was determined to succeed. My dad and I trained together all winter long and I had good days and bad but I stayed focused on my goal and when race day arrived I was ready. The St. Luke's Half Marathon in 2014 was my goal race, and when I had finished, I felt like I was no longer defined by my Crohn's Disease. I was a runner just like everyone else that day. It hasn't been easy. In 2015 I developed the psoriasis and psoriatic arthritis, as well as a bowel resection, but I still managed to complete my second half marathon, even shaving a few minutes off my time. My doctors and I now have the psoriasis and Crohn's Disease under control. My joints still ache, but I will not be deterred. I will not be defined by my conditions because I am a runner. I feel my best when I am out on the road or on the trail. When I run the stress of life disappears. I am now a sophomore in college and St. Luke's Half Marathon 2016 will be my third half marathon.
2015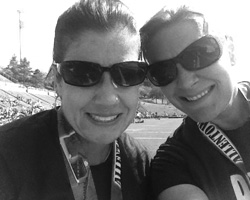 My name is Jessica Rigo, and I am a runner – not a fast runner, but I love to run long distances.
In fall 2007, my family and I joined our local YMCA. It was there I met a fitness instructor named Jacinda Miller. The first thing I noticed about Jacinda was her genuine smile and infectious laugh. She inspired every single person in her fitness class (of which there were several types/ability levels) regardless of that person's age or fitness level. Jacinda coached the importance of form, encouraged everyone to keep going, and distracted all from discomfort with funny and entertaining stories from her life.
Jacinda and I struck up a friendship and began running together. Inside of a month, we were true running partners. We ran short distances, then longer distances…and eventually decided to "throw caution and bad knees to the wind" to train for our first-ever half marathon. In spring 2009, we chose St. Luke's. This was to become the first of many races over many years for us, including the marathon distance. Jacinda became not only my role model but my mentor. With her encouragement and assistance, I pursued my first fitness certifications and was hired by the YMCA.
As running partners go, it is so important to truly like that person. Your running partner is a "partner" in the every sense of the word: you spend hours alone together talking and sharing. You need to hold that person in high esteem. I am so blessed for having Jacinda not only as my running partner but as my friend as well. We are sisters.
In September 2014 after a long, brave battle, my dad succumbed to cancer. The months leading to his passing were dreadful, stressful, awful. Through it all, Jacinda encouraged me to run. She listened to my troubles, held my hand when I cried, and after my Dad died, pulled me from my bed to run.  I didn't want to go. I started crying from grief by mile 2. Jacinda, being a true running partner and ongoing inspiration, would have NONE of that: "Let's go run. You'll feel better after." Out the door we'd go. Of course, she was right — running was returning me to myself, with Jacinda dragging me along the whole way.
On November 3, 2014, the unthinkable happened. Jacinda's life was taken in a tragic, unforeseen, violent manner: domestic violence.  The man she had previously been dating ambushed and killed her — and then himself — in the parking lot of the YMCA where we worked.  This man had never, not once, raised a hand to her or showed any inkling of violent tendencies. Jacinda leaves behind two children, a large immediate and extended family, and countless friends, all who love her dearly. Jacinda was a force…an inspiration…a bright light. It was unthinkable. What little motivation I had left to run deserted me entirely.
In my grief, I gathered a group of friends to run the 2015 St. Luke's Half Marathon. A training plan with a favorite race at the end is usually a good motivator for me. Jacinda and I had run this race together multiple times since 2009. This year I will run in her honor. Right about the time training officially kicked off, I could feel the motivation return. I could hear Jacinda's southern accent: "Come on girl, you got this. You can do this!"
Born out of grief, a wish to help provide for her children, and a fervent desire to carry on the bright and beautiful spirit of my fallen partner, I am continuing to run. Running helps me cope, and I still sometimes cry at mile 2. Occasionally, when I am running all alone in the quiet, I feel Jacinda in her rightful place, next to my right shoulder. Just for a split second, she lets me know that she is with me and encourages me to keep trying, keep moving forward…to keep running.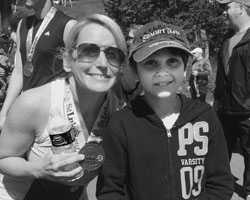 My name is Angela Garner, and I wanted to take a moment to share my story with you. I'm 42 years old and am a social worker at a local dialysis clinic. I am honored and privileged to work with patients who inspire me to be positive and to never give up, even when situations seem nearly impossible. St. Luke's Half Marathon will be my first half marathon. Just a few years ago, I would never have dreamt I would be typing those words. I would have laughed out loud at the thought of me, an asthmatic, running 13.1 miles.
I have chronic asthma and used to believe some people are just born to be runners and some are not. I used to think running was only something I could watch or enjoy through someone else telling me his or her story about it. I had tried it a few times, but I'd get so out of breath. I accepted I was the type of person who just was "not a runner."
Along with my asthma, I also suffer from anxiety having experienced a near-death medical experience. In December 2007, I had a miscarriage at 20 weeks of pregnancy and developed DIC (disseminated intravascular coagulation). I was in St. Luke's ICU for over a week — they called me their miracle patient. After two blood transfusions and the devastating loss of my child, I was able to leave St. Luke's in a wheel chair to start my journey of healing at home. I had severe PTSD from the event. It shook me to the core and it took several years for me to get back to activities I enjoyed, like martial arts. Running was not in my mind. I was just grateful to be alive and to be here for my son and husband.
About four years ago, my husband challenged me to participate in the MS mud run. My husband and I have done martial arts together for years, so he knows I have some athletic capabilities but deep down, he really didn't think I'd ever have the motivation to learn to run, and he knows how anxious I have been after surviving my near-death experience. But I think he knew it would be good for me to try, although  I had never run a mile in my life. So in 2011, I sought out my co-worker, Vivian Fusco Ramirez — she has run 9 marathons and she is in her 50s, and she is a huge inspiration to me. We went together to Lehigh Parkway, and she ran my first 20 steps with me, then we'd walk 20 steps. Vivian was there with me during my successful first mile of running nonstop. She was there when I hit three miles nonstop, and she has since celebrated my success in completing not one, but THREE mud runs, in the past three years.
Last year, I had this crazy idea that maybe, just maybe, I could try to run a half marathon. I started to train in 2014, and strengthened my lungs to the point I was able to run five or six miles nonstop. Well, as my luck would have it, just as I had committed to train for my first half, I was injured badly during a martial arts class in May 2014.
I sprained my knee badly and had a significant bone contusion. I was devastated because not only could I not train for my first half marathon, I could not even walk. I was on crutches from May through August 2014. I was so determined to try to keep up my strength that I went to my martial arts classes and trained on my crutches. I think my martial arts teacher thought I was crazy. I wore a leg brace and stood still while I did techniques with my arms. My thought was, at least I'm doing SOMETHING!
I went to the gym on my crutches too and lifted what weights I could to keep up my strength. All I could do was think about how to heal faster so I could start to run again. When I could bend my knee finally and was off crutches, I started to ride a bike. By this past fall, I was walking slowly without limping.
In November 2014, I decided I would try running again and aim for the St. Luke's Half Marathon, but I was concerned about money, since my husband was at that time in between jobs. He was laid off all last year and money was really tight. Vivian decided that since I was trying so hard to do this half, as a combination birthday/Christmas gift,  she would pay my registration to the St. Luke's Half Marathon. I was so thrilled, I cried happy tears.
Since my husband had lost his job and was working part time on weekends to help make ends meet, this meant that I had no one to help watch my little boy so I could go to my gym to run and train. In a gesture of kindness, my martial arts teacher gave me his old treadmill in November, enabling me to begin running at home. I ran all winter, celebrating each success, icing my knee, strengthening my wind, listening to inspiring stories of other runners – building my mileage and endurance.
I could not have gotten this far without the help of my friends ­— and the determination to train,  inspired by my patients and by my will to live life to my fullest. I also would not be able to do this half marathon without the amazing and talented staff at St. Luke's who saved my life on Dec. 7, 2007. I am dedicating this half to all my amazing friends, my family, my patients and to the St. Luke's staff that saved my life. We all have a story, this is mine.
My name is Nick Jiacopello and I will be running the St. Luke's Half Marathon this spring. Here's my story:
In eighth grade I was named "Offensive Lineman of the Year" for my county-league football team in Egg Harbor Township, New Jersey. I went on to play in my freshman year of high school. After that season, I decided that being 220 pounds as a 5-foot-6 high-school freshman was not acceptable, and the fact that I was an offensive lineman on the football team was no excuse to be overweight.
I began to eat healthier and started running/walking three times a week in 20-minute sessions in order to lose some weight and to become quicker on the field. I didn't know at the time that running would change my life. I continuously increased the distance I would cover in my 20-minute cardio sessions and eventually began surpassing this time limit. After I had lost 60 pounds and turned from an offensive lineman on the football team to an everyday runner, a friend encouraged me to go out for my school's cross country team. I decided to try it out and immediately fell in love with the sport.
My junior year was a bit of a buildup for my senior season in which I was named team captain and was a significant scorer on a 9-1 team that placed second in our conference. I even considered running cross country in college, something that would have been a completely bizarre thought my freshman year. I now am looking forward to running my fourth half marathon in the past two years and feel like I have come a long way from my "offensive lineman of the year" days.  I am currently a biology major at Muhlenberg College, and I run every day not only for the health benefits but also because it provides a stress relief from my bulky course load. I hold a personal best for the half marathon at 1:22:42 and hope to improve on that in this year's St. Luke's Half Marathon.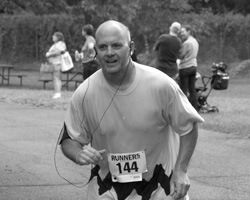 My name is Kevin Drake and this is my story:
About 4-5 years ago, my daughters decided to participate in the Girls on the Run program at their elementary school. At the time, I had never even thought of running. I have always been involved with sports all my life but never really developed an interest in running. It was always just something I did for conditioning for another sport.
I watched my daughters train for 10 weeks and then got to see them do their first 5K. The race seemed like such a great atmosphere, and the girls enjoyed it so much. It started to make me think maybe running was something I could do. Well, that thought quickly left my mind — until a few months later. We only live about ½-block from the girls' school, and I was running late for a choir concert taking place there. I decided to run there to save time. I was 5-feet-11 and weighed almost 240 pounds, so this was not the easiest thing for me to do. It was at that point that I said to myself, "Well, if the girls had that much fun doing  Girls on the Run, then it is worth a shot to try it and see if it can help me get back into shape."
I started with the C25K program in May 2010 and ran my first 5K in September of that same year at the Lehigh Valley Zoo. It was a difficult course that runs through the nature preserve and ends in the zoo, but lots of fun. I think at that point I was hooked. I have since then run several other 5Ks, one 10K and  my first half marathon in October 2014. I have dropped about 30 pounds, and have weighed as low as 195 pounds. I tend to put back on the weight during the winter months, so this year I decided to sign up for my second half marathon – St. Luke's. Committing to the race has given me the motivation to keep going over the winter months, knowing that I need to be in shape by April. My plan going forward is to keep doing a half marathon in April and September/October each year to keep me focused.
Eventually I want to try my luck at a full marathon but am not sure my body can take it. For now, I love signing up for all of the challenges on the MapMyFitness website and Tail on the Trail. It has been tough training through our winter weather, but it has been great motivation to get me out there.
2014
Rob Moyer, Orefield, PA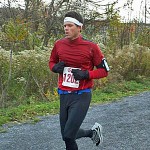 I hated running throughout my whole life. I dreaded "superlaps" in gym class, as well as "gassers" in football practice, but I struggled through it in high school, and sucked it up. Running was punishment. It couldn't be over soon enough I felt this way for 35 years.
December 23, 2011, was an absolutely beautiful day, unseasonably warm and inviting. My wife and I went to a local park because she wanted to go for a jog. She had been jogging off and on and was pleased with the results. I decided to tag along. I experienced a wake-up call. I was so out of shape, pushing an unhealthy 275 pounds and a size 44" waist, my ass couldn't run a quarter mile without feeling like I was going to die, literally. READ MORE
Robert Cays, Reeders, PA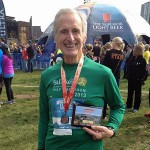 Before 2008 I never gave much thought to being fit. Sure, I was concerned about my weight and made some half hearted effort to keeping it down and maybe I was somewhat successful. I felt pretty good and was satisfied with my situation.
Everything changed that May. I visited my family doctor and he informed me that my prostate gland was abnormally large but smooth. He didn't think there was a problem but he suggested I have a blood test to check my PSA. I didn't think a simple blood test was a big deal so I did it. I learned I had a PSA of 7.5 so my family doctor recommended I see a urologist. I agreed but still wasn't taking any of this seriously. READ MORE
Nicole Gallagher, Danville, PA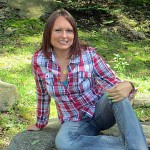 Hi my name is Nicole Gallagher, I'm from Danville Pa. Running is one of the best ways I have found to cope with a bad situation. Hopefully by sharing my experience I can help someone else who might be going through what I went through.
I have been doing some kind of running since high school. It wasn't until about 5 years ago when I was going through my divorce that I really got into it. It helped me cope with the situation. I used all the bad to push me. That year I lost 25 lbs really fast and also ran my first half and full marathon. I have been addicted ever since. Throughout the years running has helped me deal with everything. When I lost my grandparents running helped me cope with the sadness. I have also used running to deal with the heartaches of breaking up with boyfriends. I honestly feel like I can take on the world and that is all due to running. READ MORE
Eugene Birmingham, Phillipsburg, NJ
Submitted by son, Gerard.
On May 10, 2013, our father was out on his early morning bike ride. At the age of 71, he wasn't your run of the mill retiree. Logging 100+ mile weeks all over the back roads of Bucks County, PA was how he relaxed. His energy seemed limitless. However all of this almost came to an end when he literally and figuratively hit a bump in the road while on a solo bike ride. He suffered a traumatic brain injury as a result of the fall and was airlifted to St. Luke's Hospital in Bethlehem, Pa. READ MORE
2013
Amy Bennett, Brodheadsville, Pa.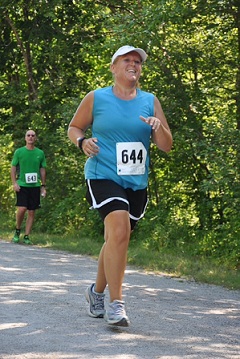 My name is Amy Bennett. Exactly 2 years ago I was 266 pounds. I thought I was overweight but healthy. We all know healthy people get out of breath walking up stairs, right? But I was happy, or perhaps content. The next 2 years took me on a life changing journey that is still continuing today.
March 21st, 2011, is the very trite "Day that my life was changed" not "The day that changed that my life" because that DAY did not change my life. I did. I joined First Strides, a local beginner walker/runner program geared towards women of all ages and paces. I thought it would be nice to walk a bit and socialize with women in my community.
The first week was eye opening. Walking for 30 minutes was difficult. During this first night, I saw other women attempting to run for one minute at a time. I thought "I can do that" during the week that followed
So I joined the "runner" section of the group. On the first 1 minute interval of jogging I thought I would die. I could not breathe. Read more…

Nicole Dolack, Allentown, PA
Following My Dad's Footsteps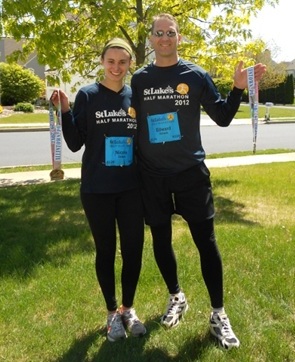 The firing gun ignites. A biological explosion follows. The piercing cry rushes to the ears, then to the brain, and signals a drop of adrenaline much like gasoline in a car. The rusty, weathered levers and pulleys within my legs, each coiled in an infinite chain from toe to hip, begin to churn. Joints grind and limp muscles constrict. One leg pulls forward; the next follows. My foot leaves the starting line as the other is already a step ahead. The dormant machine is awake.
A roar of excitement booms with the start of the race. Voices yell. Cowbells rattle. I am surrounded by the swelling wave of spandex and sneakers. I look to my left to see the same spandex legs, just a little longer, the matching T-shirt worn by broader shoulders, and the same brown eyes behind a layer of wrinkles. My dad smiles back. I have been running as a part of the track team since my freshman year of high school, and I have been running with my dad for just as long. Read more…
Aaron Word,  Allentown, PA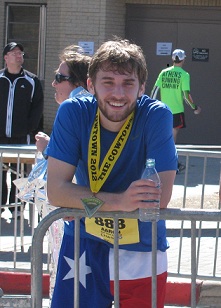 "Why I Run."
In complete honesty, I've never really thought about why I run. It's hard. It hurts. It takes up a large part of my schedule. Plus, it has made me sick and tired of all the music on my iPod.
My entire life, I hated to run long distances. I was a baseball player back in school, and to this day I still joke that I only played it because 90 feet was the farthest that you ever had to run (unless I hit a double, in which case 180 feet was do-able).
However, that was years ago. I've changed a bit since then. I have a running addiction. I started two years ago. I have run 4 marathons and am currently training for a 5th.
I'm not particularly fast, or slow. I'm not fat, I'm not short. I don't have any disability, any sickness, or any special cause that makes my running story fascinating. I am, for all  Read more…
Joy Drager, Coatesville, PA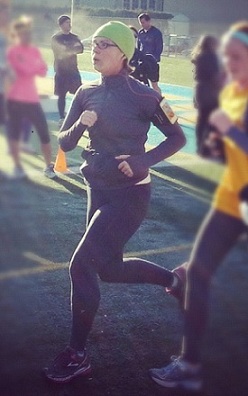 Hi, my name is Joy Drager and I'm a 32 year old mom of three daughters, ages 2, 4, and 6. Nineteen months ago, I was in a wheelchair, and this year, I'll be running in the St. Luke's Half Marathon. It will be my first half marathon.
In my life, I was never athletic. In high school gym class when we had to run the mile, I could not even run one quarter mile lap around the track.
Due to a severely herniated disc in my lower back, I sustained a spinal cord injury in June 2011, age 30, at 270 lbs. After emergency spinal surgery in Philadelphia, I was temporarily paralyzed from the waist down. I spent a month living at Bryn Mawr Rehab Hospital learning how to walk again, as I regained sensation and mobility. I was discharged home with a walker. After hours and hours of intense therapy and hard work, I graduated to a cane.
At my discharge appointment two months later, the neurosurgeon told me  Read more…
2012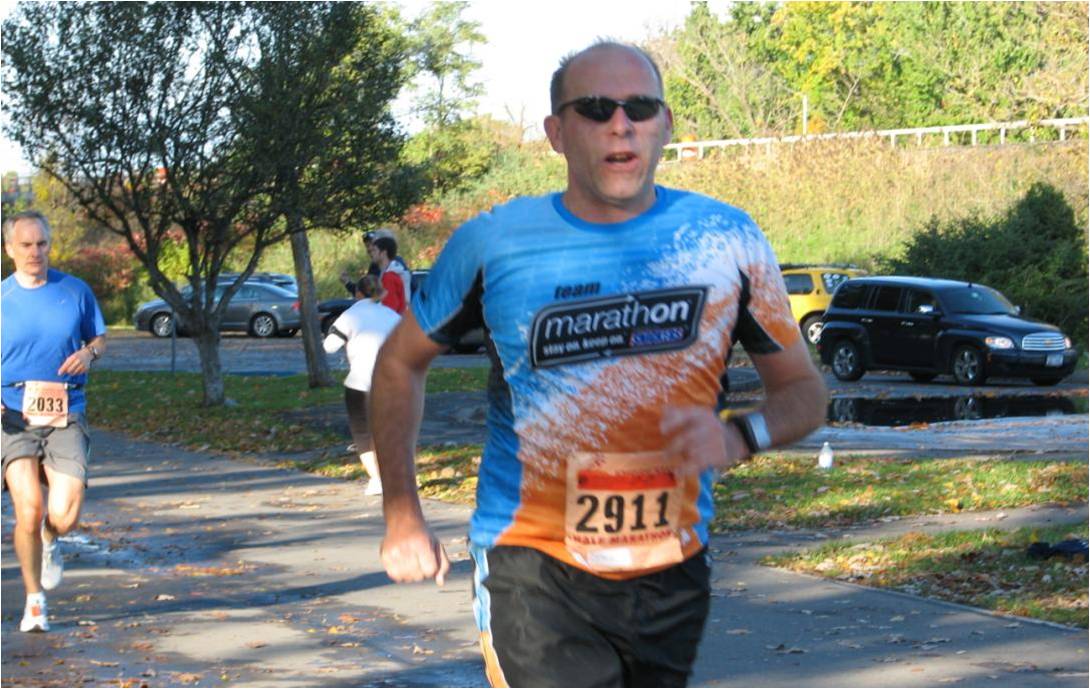 Gayle Ross, Allentown, Pa.
My name is Gayle Ross. I am 46 and a single father of 3. I have been running since 2008. I had been a heavy smoker and had a herniated disc for years. In 2006 I had surgery on my back at St. Luke's and was able to quit smoking. I was pretty heavy at the time and really wanted to lose the weight I had put on. In 2009 I went through some personal issues and the break up of my marriage. I used running to stay positive and focused.  Read more…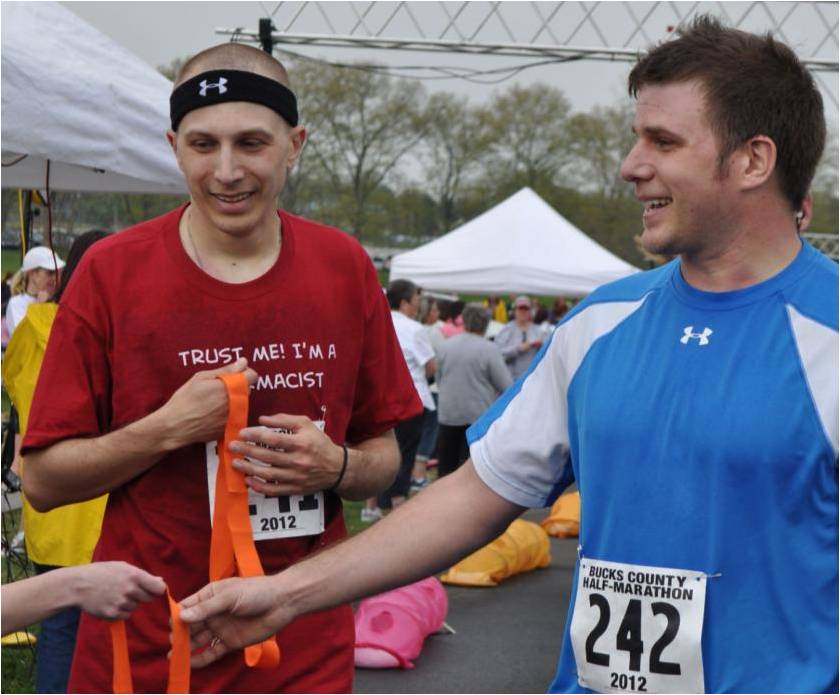 Jeff & Michael Faneck, Philadelphia & Macungie, Pa.
My name is Jeff Faneck, and I am a 32-year-old living with type 1 diabetes.  I work as a pharmacist and enjoy running on the side.  Last year I registered for a half marathon as a way to help control my condition as well as staying fit.  Little did I know how addictive running could become.
I completed a total of five half marathons last year, each time learning an extra tidbit or two to balance the desire for an improved time with a focus on maintaining my blood sugar within a safe range.
Read more…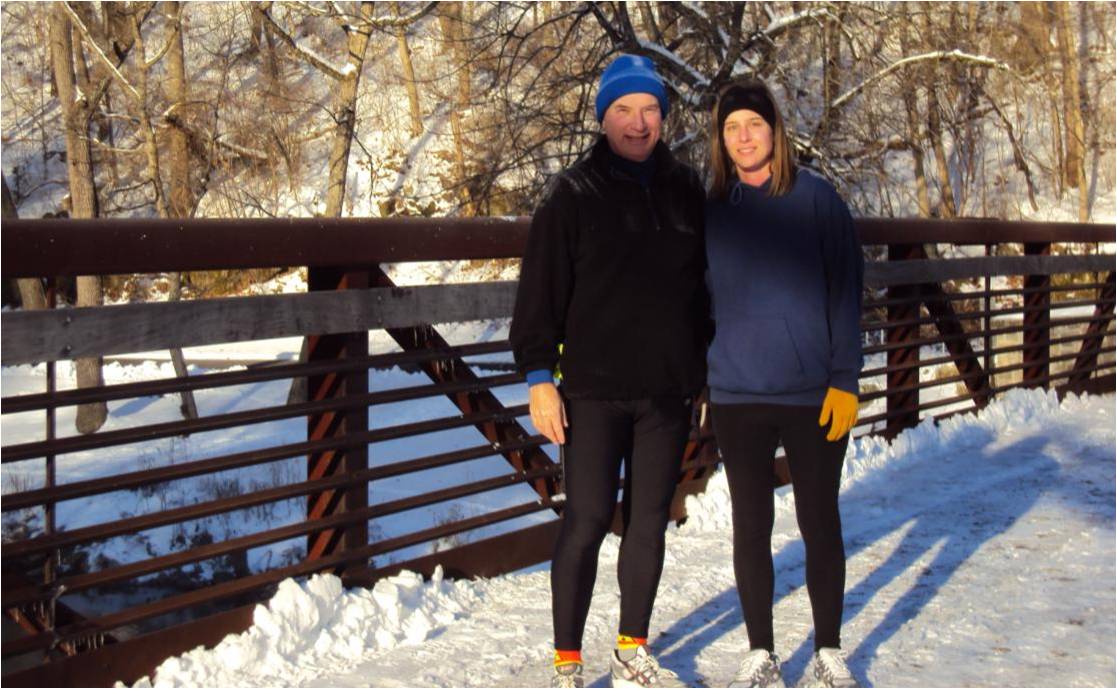 Joe Zairo III, Allentown, Pa. 
Why I am running the St. Luke's Half Marathon?
First, for my health. This summer I will turn 59 years old. I started running when I was 12 years old because I saw at a young age how important good health is.  My father was diagnosed with atherosclerosis at the age of 39. Smoking, a rich diet and lack of exercise had begun to destroy his arteries.  For the next 15 years my father's health declined. Eventually our kitchen looked like a pharmacy as doctors…  Read more…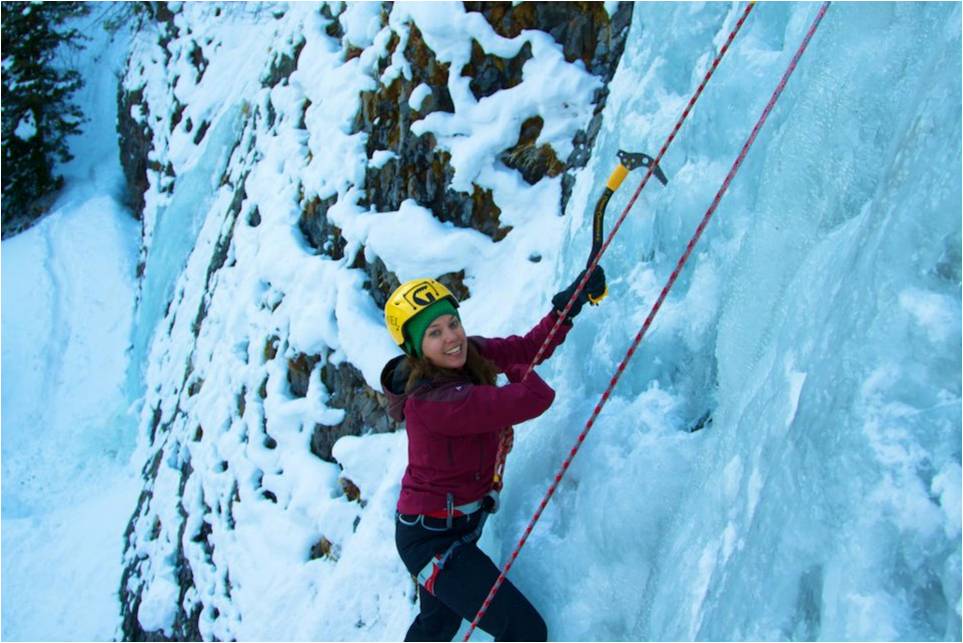 Jacqui Jarrett, Orefield, Pa.
I began running in 1987. I was in college and ran to control my weight.  I had never been much of an athlete in high school.  I grew to love feeling fit and strong as my miles increased.  In 1998, I became inspired by my cousin Cindy, to finish the New York City Marathon in 4 hours and 11 minutes.  I was 29 years old. Unfortunately, Cindy died in a tragic road bike accident a few years later. But over the next seven years, I continued to run for fitness, fun and stress relief.  Read more…
2011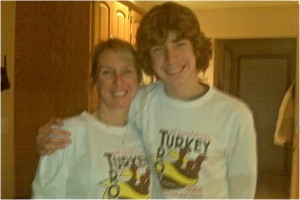 Nancy Johnson, Athens, Pa.
This is my first St. Luke's Half Marathon and my third half marathon. I started running to become more fit about ten years ago. My children at the time were four and six years of age.
I would often put the kids' bikes in the back of my car and come into town where they could ride their bikes on the sidewalks and I would run along side them. Read more…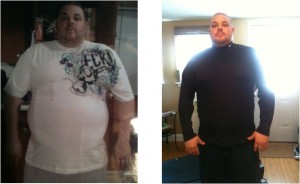 Dennis Shenk, Lebanon, Pa.
As a younger child I was active and healthy and throughout school. For some reason once out of school is when things unknowingly got out of control. Around the age of 18 I thought I could take on the world and thought I knew it all. I lived in a single-room housing situation. My work ethic was weak, which led to standing in lines for a few bags of groceries at churches or eating a meal at a shelter. Read more…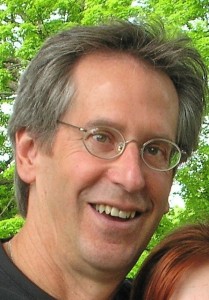 Bob Robertson, Orefield, Pa. 
Why does anyone do anything? Yeah, we all have our stories, our tales of personal challenges, losses and inspiration. I am always inspired by the way so many people overcome anything to do anything. As someone who grew up with poor vision, I always liked the perspective of Jose Feliciano, the blind guitarist and singer, who said his blindness was an "inconvenience".
Similarly, our challenges are our inconveniences. You just deal with it. In 2000 I had a stroke at age 50 which really stopped me from running for 9 months. It turns out it was a PFO I had from birth that never sealed. That made running the Half Read more…