Inspiration
Need a little inspiration to get you through your training? You have come to the right place.
Read about our past St. Luke's Running Stars and submit your own story.
Visit our photo gallery.
Find your name in our Finisher's Booklet.
Read about our race's history.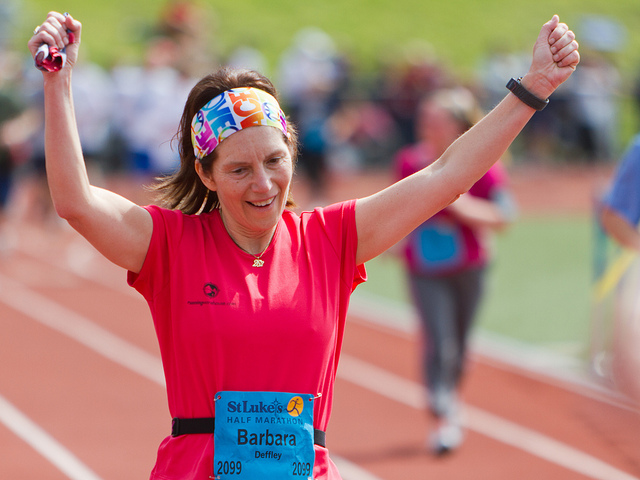 Photo: John Hofmann
Registration is now open!
Referral Contest
Spread the word about our races and win cash. Learn more!
Live results on your smartphone!
Download the Queen City Timing Results app to your Android or iPhone and get live results on race day.
A Scenic Course

Run through Allentown's outstanding park system. Enjoy more than a dozen live bands along the way.
Learn More ...
Watch Our Videos

Check out videos from race-day, view runners' personal stories and watch Chef Jamie prepare delicious and healthy treats. View Now