St. Luke's Half Marathon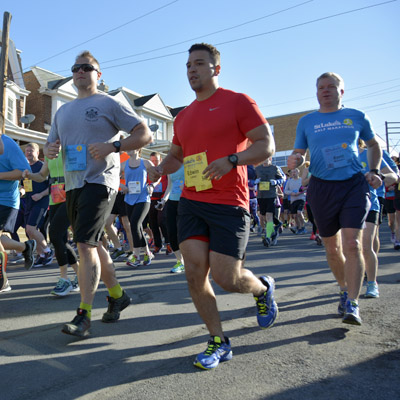 REGISTER
RACE INFO
DATE – Sunday, April 22, 2018
START TIME – 8:10 a.m.
RACE START LOCATION
William Allen High School
126 North 17th St., Allentown, PA
GPS Coordinates: 40.598476, -75.493745
ENTRY FEES (Online Registration Only)
Early Bird Fee (9/1 to 9/31) – $60
10/1 to 12/31 – $65
1/1/18 to 3/31 (or sellout) – $70
Deadline to receive a personalized race bib is March 15, 2018.
All entry fees are non-refundable.
To transfer your bib to another runner, downgrade to the 5K or defer your race entry for one year visit this page. Anyone caught running with someone else's bib will be automatically disqualified.
FIELD LIMIT – 4,000
TIME LIMIT – 3 hours. A sag bus will be picking up all runners who have not made the cutoff and return them to the finish area. The finish line will be broken down at 11:00 AM.
AGE REQUIREMENT – 13 years old and up – Why?
TRAINING PLAN – download or view online
ST. LUKE'S HALF MARATHON COURSE
Download a PDF of the course.
Certification # PA13061WB
RACE CORRALS
In 2018, we will no longer have race corrals. Please line up based on your predicted finish time. Our pace leaders will be holding signs showing their paces and predicted finish time to help you decide where to place yourself. All race bibs will be the color yellow.
COURSE RECORDS
Men's Record – John Kagwe (1995), 1:05:49
Women's Record – Anne Marie Lauck (1998), 1:15:49
AWARDS
Awards
There are age group prizes in each age division for both male and female runners, as well as male and female overall winner prizes in both Open and Masters categories. Award winners are determined by gun time. There is no duplication of awards.
Age Groups
13-19, 20-24, 25-29, 30-34,35-39, 40-44, 45-49, 50-54, 55-59, 60-64, 65-69, 70-98
Prizes
Overall Male & Female (top 5): $500 $400 $300 $200 $100
Masters Male & Female (top 3): $200 $150 $100
Must be present to collect award.
AMENITIES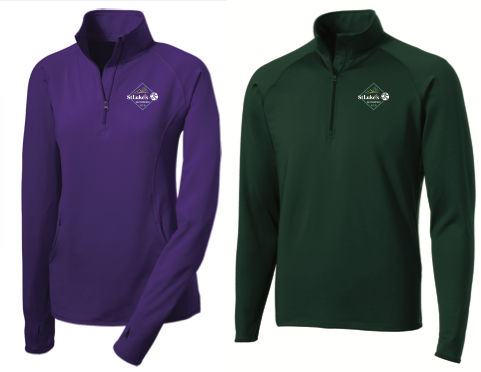 • Personalized race bibs
• Chip timing
• Thirteen live bands along race route
• Hydration stations with Gatorade Endurance Formula and water
• Honey Stinger energy gels available at fourth water stop
• Long-sleeve 1/4 zip tech shirt in men's and women's sizing
• Stadium finish
• Unique finisher's medal
• Free transportation for runners to and from major area hotels
• Free transportation for fans to various points on the course
• 14-week training plan and training tips by Bart Yasso of Runner's World
• Digital Finishers' booklet
Post-Race Lunch
• Vegetarian Vegetable & Mini Pierogie Soup
• Vegetarian Sausage Sandwich
• Cranberry Quinoa Salad
• Black Bean Brownies
• Fresh Fruit
Please visit the Race Day Info page for information about water stop locations, aid along the course, and other race day logistics.