Half Marathon Course
Join over 3,000 participants from across the country to run in the beautiful Lehigh Valley in Pennsylvania. The course is closed to traffic and runners can enjoy more than a dozen live bands on the half marathon route. The course takes you through several Allentown parks including the Lehigh Parkway, which Runner's World magazine has listed as one of the top 100 places to run in the country.
DOWNLOAD A PDF OF THE 2014 HALF MARATHON COURSE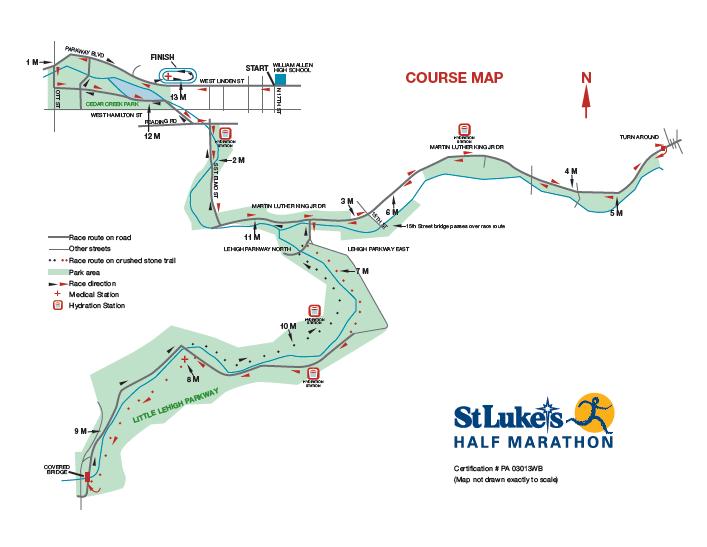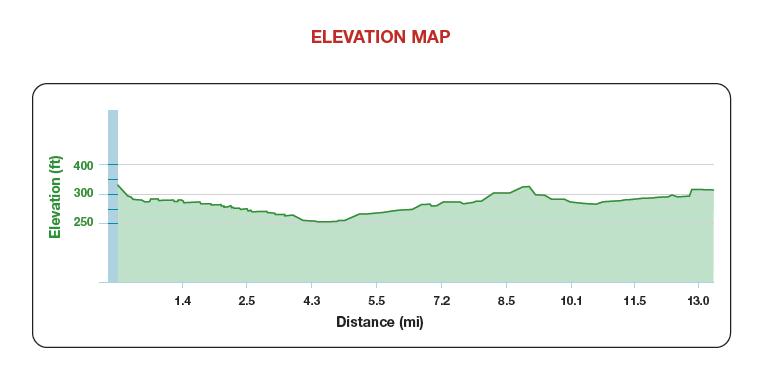 ELEVATIONS
Start: 340'/104 meters
Finish: 320'/97.5 meters
Highest: 340'/104 meters
Lowest: 249'/75.9 meters
HALF MARATHON COURSE RECORDS
1:04:49 John Kagwe, 1995
1:15:49 Anne Marie Lauck, 1998
USATF CERTIFICATION
We are currently recertifying our half marathon course
NOTE: Half Marathon opens to traffic in 3 hours
Runners: We do not allow refunds, deferrals or bib transfers for any reason.
We are sorry that you _________ (fell ill, got hurt, had a change of plans, etc.) but you signed our waiver and read our emails. All of our communications indicate these rules.
If you sell or give your bib to someone else this is considered race banditing and will not be tolerated.
Download your official race guide today.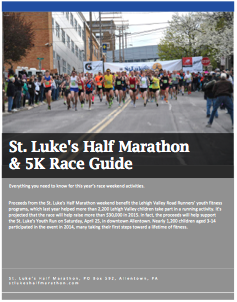 Live results on your smartphone!
Download the Queen City Timing Results app to your Android or iPhone and get live results on race day.
Official Race Photography