Family Fun Walk
Enjoy a leisurely 1.5-mile walk with your family. All ages are welcome to participate and entrance is free.
The St. Luke's Family Fun Walk will start on Linden Street between 17th & 18th Sts. The walk will begin at 8:20 am and head west to Cedar Beach, through the park, finishing in J. Birney Crum Stadium.
ONLINE REGISTRATION IS NOW CLOSED
You can register for this event at the Race Expo or on Sunday morning before 8:00 am.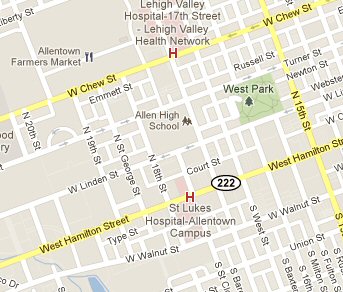 DATE – Sunday, April 27, 2014
START TIME – 8:20 a.m.
WALK START LOCATION
Allen High School
126 North 17th St.
Allentown, PA
GPS Coordinates: 40.598476, -75.493745
DISTANCE – 1.5 miles
ENTRY FEES – FREE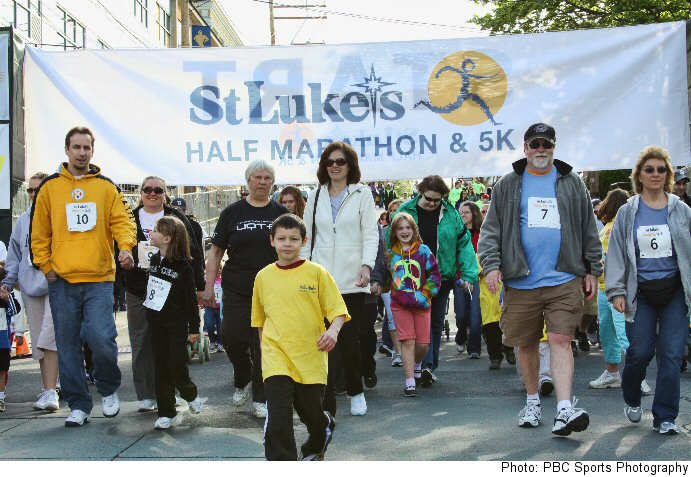 LIVE RESULTS ON YOUR SMARTPHONE!
Download the Queen City Timing Results app to your Android or iPhone and get live results on race day.
OFFICIAL RACE PHOTOGRAPHER
Please click the icon below to receive notification when your race photographs are ready.
A Scenic Course

Run through Allentown's outstanding park system. Enjoy more than a dozen live bands along the way.
Learn More ...
Watch Our Videos

Check out videos from race-day, view runners' personal stories and watch Chef Jamie prepare delicious and healthy treats. View Now