Family Fun Walk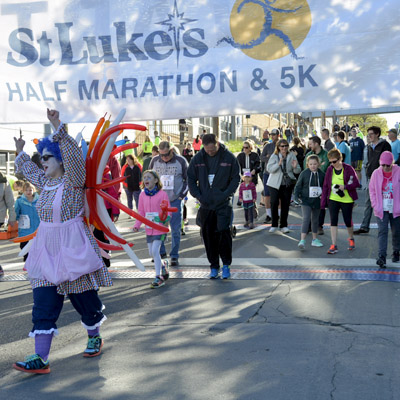 REGISTER
Enjoy a leisurely 1.5-mile walk with your family. All ages are welcome to participate and entrance is free.
The St. Luke's Family Fun Walk will start on Linden Street between 17th & 18th Streets. The walk will begin at 8:20 a.m. and head west to Cedar Beach, through the park, finishing in J. Birney Crum Stadium.
DATE – Sunday, April 22, 2018
START TIME – 8:20 a.m.
WALK START LOCATION
Allen High School
126 North 17th St., Allentown, PA
GPS Coordinates: 40.598476, -75.493745
DISTANCE ~ 1.5 miles
ENTRY FEES – FREE
You can register for this event at the Race Expo or on Sunday morning before 8:00 AM inside W. Allen High School gymnasium.