Contact
For additional information not available on this website, please send an email to the race director.
The email address is racedirector@stlukeshalfmarathon.com.
We will do our best to respond to you as soon as we can.
For St. Luke's Half Marathon and 5K media relations, please contact media@stlukeshalfmarathon.com. *** Please do not use this e-mail address for questions about the race unless you are a member of the media. Thank you. ***
Results
All official results are now posted online.
Visit this link to view your results.
Official Race Photography
Download your official race guide today.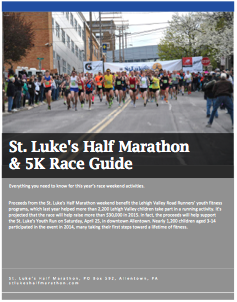 Live results on your smartphone!
Download the Queen City Timing Results app to your Android or iPhone and get live results on race day.