Browsing articles in "News"
The St. Luke's Half Marathon will be run for the 32nd time on April 24, 2016. That's a pretty good record for a half marathon.
Why has it been so longlasting? It's a well-run race, with an interesting, varied course. The race is large enough to keep runners entertained but not too big that it's hectic.
Check out the Top 10 Reasons Why the St. Luke's Half is a Great Half Marathon:
1. The course is a perfect mix of Allentown city streets and the city's beautiful parks system. It's not just a city race or a parks race – it's both!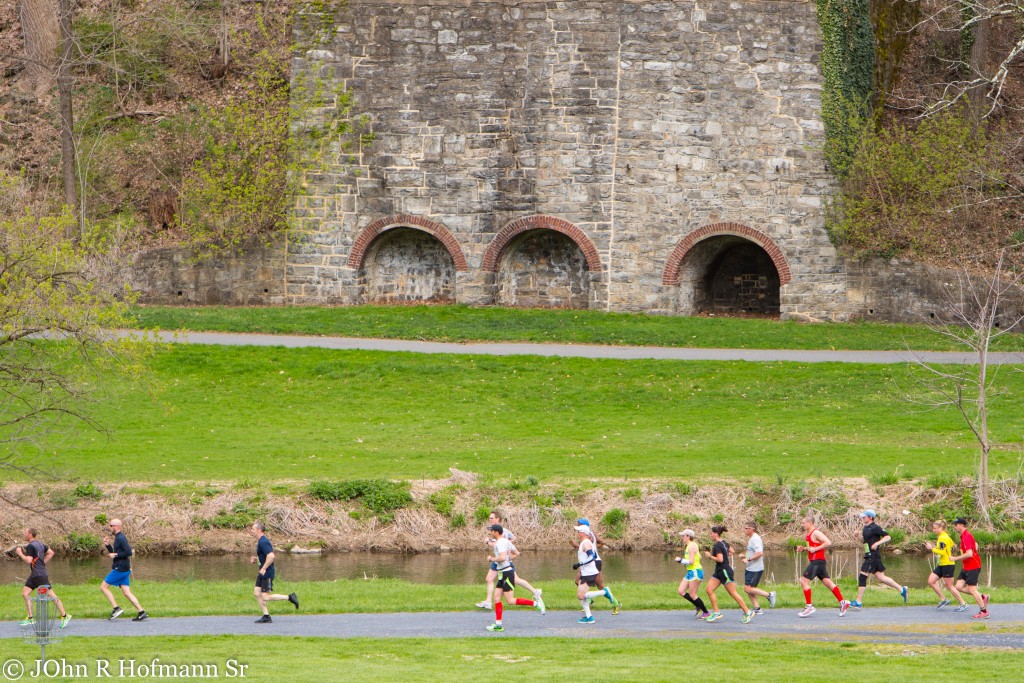 2. Hate hills? The St. Luke's Half Marathon is the race for you! Aside from a few short hills, the course is incredibly flat – perfect for a PR!
3. An affordable price: Esquire magazine in 2013 did a report that found the average registration fee for the nation's Top 25 half marathons was $94. And that was three years ago – imagine the cost now! St. Luke's Half Marathon is still only $70 through March 15. Sign up early next year and it's only $60.
4. Awesome post-race food: Forget a sparse spread of bananas and stale bagels – the St. Luke's Half Marathon offers some of the best post-race food around: Mini pierogie soup, veggie sausage sandwiches and black bean brownies!
5. Did you run track in high school? Relive your glory days in the St. Luke's Half Marathon, where the last quarter mile is around the track at J. Birney Crum Stadium – your friends and family can cheer you from the stands!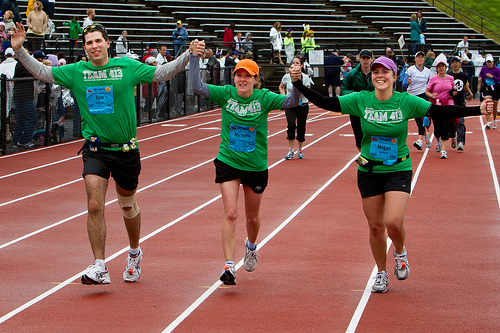 6. The St. Luke's Half Marathon is the perfect-sized race – small enough that it's not a hassle but large enough for great crowd support! Look for spectators over much of the course – and for lots of fun signs!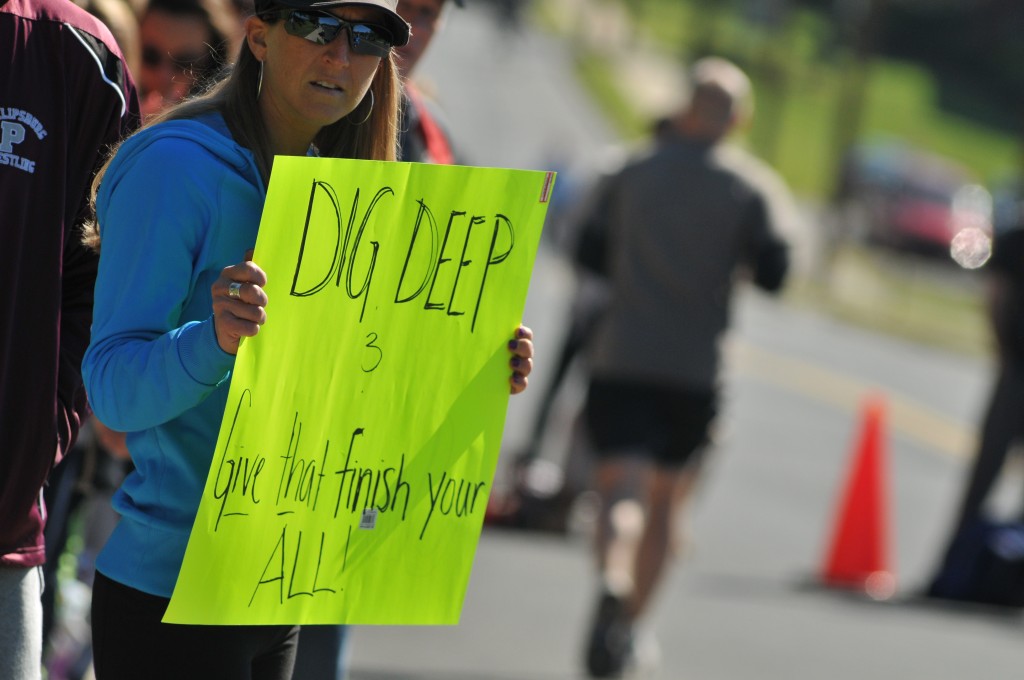 7. Speaking of hassle-free – don't worry about having to pay for parking near the start or even having to worry much about finding a spot – there's a large free lot at the nearby Allentown Fairgrounds and there's also tons of free on-street parking in the neighborhood.
8. Don't want to worry about parking at all? We offer five free shuttle buses from nearby hotels and we also offer free shuttle buses for spectators to two great race viewing spots. Check out more details here.
9. An all-new Allentown: Even if you ran the St. Luke's Half Marathon last year, our great host city continues to go through an amazing revitalization! In the last 18 months, a dozen new stores and almost two dozen new restaurants opened downtown to complement the beautiful PPL Center. Check out all there is to do at CityCenterLehighValley.com.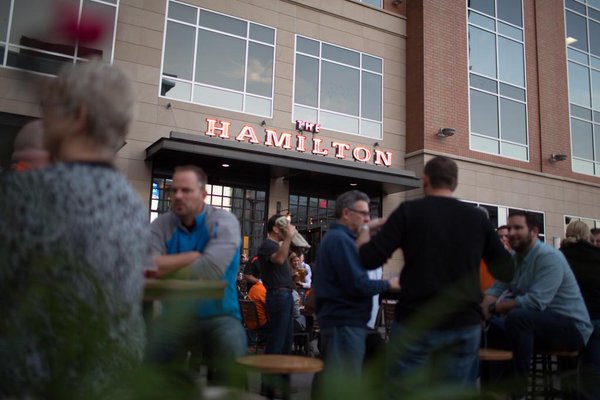 10. You get to run through a covered bridge! Not only is the race a great mix of city and parks running – but there's a covered bridge! How can you beat that?!?!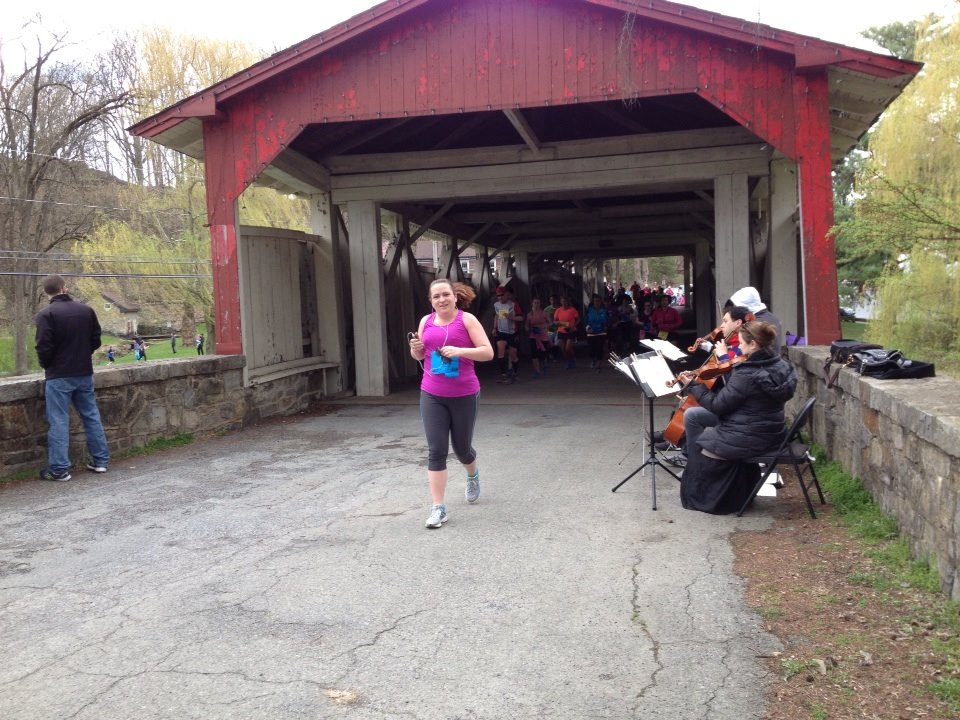 Not signed up yet? Don't miss out running one of the best half marathons in the Northeast – sign up today!
So what do you think of this year's race medals?
We're just as excited about this year's race shirts!
The half marathon shirts incorporate two of the bridges runners pass in the race along with the finish line at J. Birney Crum Stadium!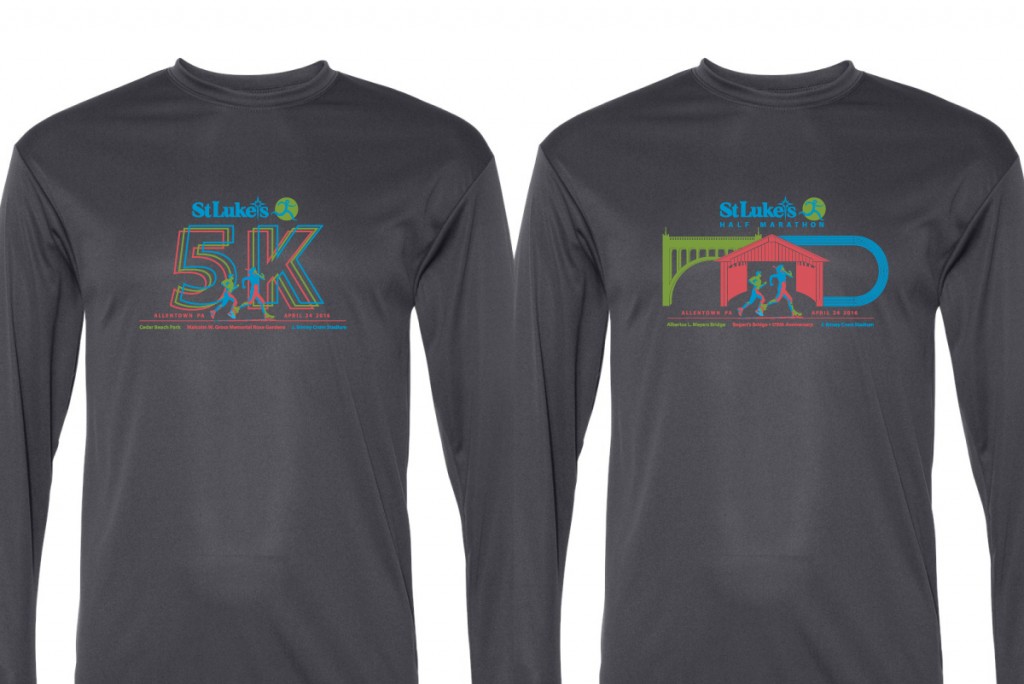 The men's shirts are the gray (above) while the women's are a bright green (below).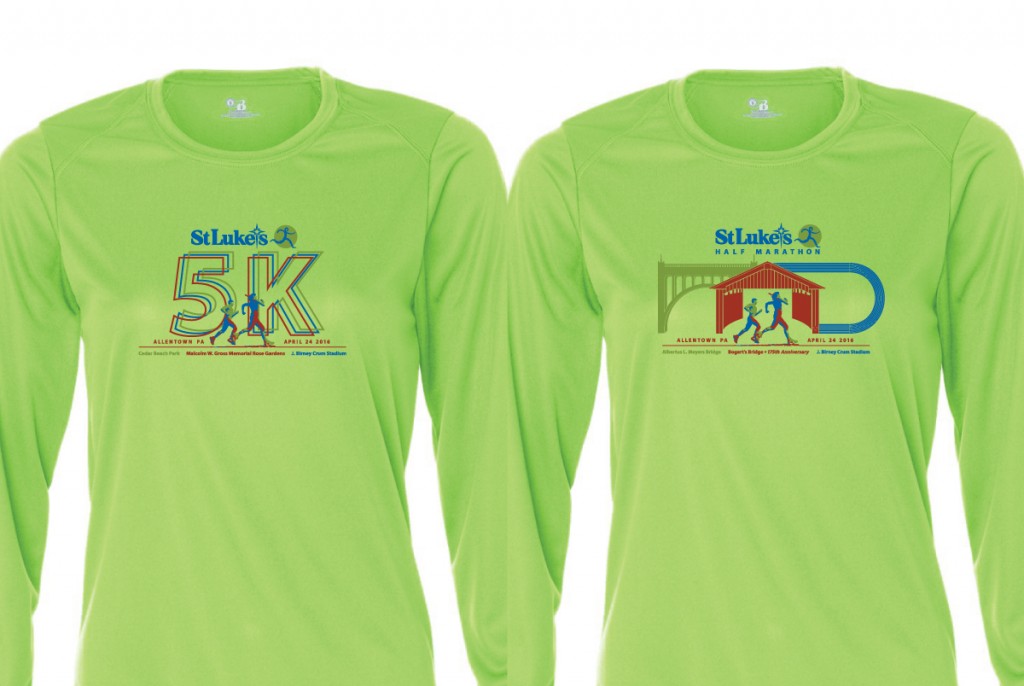 Love the shirts? Then don't miss out on running one of our great races! Registration is still open – don't delay!
Who's getting excited for the 2016 St. Luke's Half Marathon & 5k on April 24?
We are – especially after seeing the half and 5k finisher medals!
Here's the half medal – the covered bridge and runner will be 3D!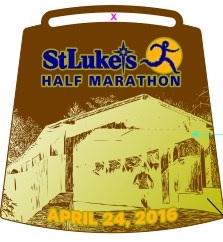 And here's the 5k medal – we love the unique shape of both medals!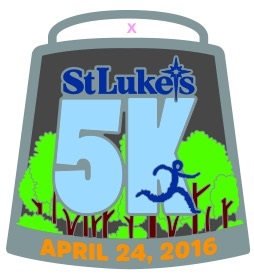 What do you all think? Are you looking forward to adding these medals to your running hardware collection?
We're finishing up the design on the shirts and we'll post those soon!
Are you not yet signed up for the race? What are you waiting for, we're about 14 weeks out from race day! Sign up here and then get going on your training plan!