Browsing articles in "News"
Dear Runners,
Thank you for entering the 2013 St. Luke's Half Marathon and 5k. And to our record number of finishers: congratulations! We're very thankful to have you as part of our race day.
We have received several questions about race photography. In the past, we have contracted with Brightroom as our official race photographer. Indeed, Brightroom was listed as our race photographer on our website. As runners, we understand that having a photographer to capture your special half marathon moment has come to be an expected part of the race experience.
In the week leading up to the St. Luke's Half Marathon, we had significant negotiation issues with Brightroom. As a result, we decided not to contract with them this year. Unfortunately, given the lateness of the decision, it was too late to bring another photographer on board.
We apologize deeply to all our runners who have been looking for official race photographs. We were delinquent in notifying you before the race.
Please be assured that we are already searching for a new race photographer for our 2014 races so this situation will not recur.
Again, our most sincere apologies go out to anyone we disappointed. We take any shortcoming personally. We will redouble our efforts to improve things next year.
As a small consolation we do have a limited selection of race shots available to view and download available on our Facebook page. These are not meant to be a replacement for an official race photographer. They were taken by a local runner and LVRR member and uploaded to our race page. www.facebook.com/stlukeshalf
Neal Novak
Race Director
St. Luke's Half Marathon and 5k
Congratulations on completing the St. Luke's Half Marathon! April 28 was definitely one of our best races yet, everything went off without a hitch and so many of our racers ran a PR under sunny skies.We have a few links for you to race results, photos and recent media articles. Rest well and we'll see you next year!
SAVE THE DATE!

Next year's race will take place on April 27, 2013
2013
Race Statistics

525 children participated in the St. Luke's Youth Run on Saturday

3340 runners finished the St. Luke's Half Marathon

566 runners finished the St. Luke's 5k
5k – 12 US states were represented by runners
Half Marathon – 21 US states were represented, 2 European countries (Great Britain and Denmark) and 1 South American country (Brazil) by our runners
School Competition Winners

$500 – McKinley Elementary School in Allentown
$300 – Moore Elementary School in Northampton

$150 – Luis Ramos Elementary School in Allentown.
Race Results
Results are posted on our website at http://stlukeshalfmarathon.
Race Photographs
LVRR members Brian Crownover and Jill Forsythe also shared photographs on our St. Luke's Half Marathon Facebook page. Links to these albums follow.
2013 St. Luke's Youth Run (Ages: 3/4, 5/6, 7/8)

St. Luke's Youth Run (Ages: 9/10, 11-14)

St. Luke's 5K
St. Luke's Half Marathon (Album 1)

St. Luke's Half Marathon (Album 2)

St. Luke's Half Marathon (Album 3)

St. Luke's Half Marathon (Album 4)

St. Luke's Half Marathon (Album 5)

St. Luke's Half Marathon (Album 6)
LVRR club member John Hofmann will post photographs from the race on his website as well.
Media Coverage
The Morning Call

http://www.mcall.com/sports/mc-st-lukes-half-marathon-pictures,0,842158.photogallery
http://www.mcall.com/videogallery/75694661/VIDEO-St-Luke-s-Half-Marathon

Youth Run photos: http://www.mcall.com/sports/mc-st-lukes-youth-run-pictures,0,731714.photogallery
WFMZ Television
http://www.wfmz.com/news/Getting-a-runner-s-high/-/121458/12206200/-/bt2im9/-/index.html
Lehigh Valley Live
http://photos.lehighvalleylive.com/4424/gallery/28th_annual_st_lukes_half_marathon_and_5k_/index.html
Proceeds support area youth running
Proceeds from the St. Luke's Half Marathon weekend benefit the LVRR's youth fitness programs, which last year helped more than 2,200 Lehigh Valley children take part in a running activity. The race helped raise more than $30,000 in 2012. In fact, the proceeds will help support the Kids Run on Saturday, April 27, in downtown Allentown. Many of the children, aged 3-14 years, took their first steps toward a lifetime of fitness. Thank you for helping support this wonderful program!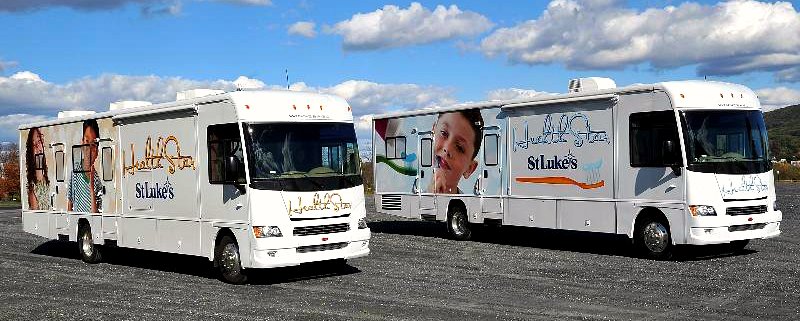 If you missed your chance to get into our race this is your second chance.
We will be opening up 100 special entries for the St. Luke's Half Marathon to raise money for the Mobile Youth Health Centers (MYHC) program, a division of St. Luke's Community Health. The mobile units provide free medical and dental care to local middle-school and high-school students who might otherwise not receive treatment. Through visits made by St. Luke's HealthStar vans during school hours, thousands of students who do not have a family doctor or insurance are able to receive care that is vital to their health and well-being. In addition to dental exams and sick-visits, the program features counseling on a variety of topics including nutrition, smoking cessation and dating violence. St. Luke's MYHC is offered to eligible students at select city schools in Allentown and Bethlehem.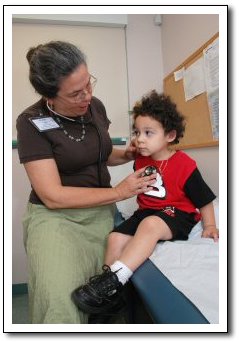 Each entry will cost $100. All of the money will be donated to the St. Luke's HealthStar Mobile Health Clinics. That will total $10,000 if we sell all 100 spots.
We are pleased to give runners a second chance to enter our race and, at the same time, help our neighbors.
Registration for these 100 spots will open on February 18, 2013.
A Scenic Course

Run through Allentown's outstanding park system. Enjoy more than a dozen live bands along the way.
Learn More ...
Watch Our Videos

Check out videos from race-day, view runners' personal stories and watch Chef Jamie prepare delicious and healthy treats. View Now