100 Fundraising Entries Available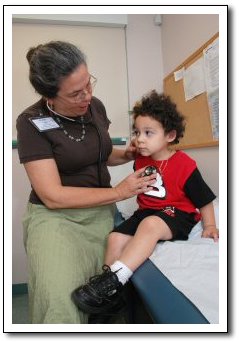 If you missed your chance to get into our race this is your second chance. 
We will be opening up 100 special entries for the St. Luke's Half Marathon on March 20th to raise money for the Mobile Youth Health Centers (MYHC) program, a division of St. Luke's Community Health. The mobile units provide free medical and dental care to local middle-school and high-school students who might otherwise not receive treatment. Through visits made by St. Luke's HealthStar vans during school hours, thousands of students who do not have a family doctor or insurance are able to receive care that is vital to their health and well-being. In addition to dental exams and sick-visits, the program features counseling on a variety of topics including nutrition, smoking cessation and dating violence. St. Luke's MYHC is offered to eligible students at select city schools in Allentown and Bethlehem.
Each entry will cost $100. All of the money will be donated to the St. Luke's HealthStar Mobile Health Clinics. That will total $10,000 if we sell all 100 spots.
We are pleased to give runners a second chance to enter our race and, at the same time, help our neighbors.
Registration for these spots will close April 9, 2017.